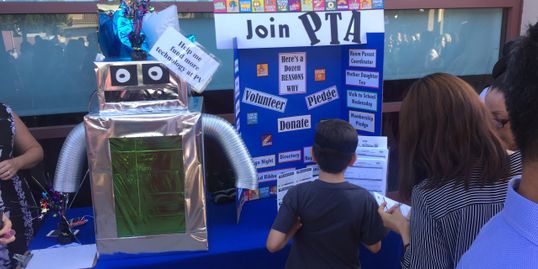 PTA
PTA is a registered 501(c)(3) nonprofit association that prides itself on being a powerful voice for all children, a relevant resource for families and communities, and a strong advocate for public education.
Plaza Vista PTA
You support and become a part of an organization that
Raises funds for and coordinates support for teachers and school programs.
Provides a forum for family-school communication.
Hosts events for school community building.
Join PTA
Your membership lends additional weight to advocacy efforts carried out by PTA at the local, state, and national levels. The higher the number of members, the more the decision makers listen to PTA representatives advocating for schools and students.
Membership allows you to vote in PTA elections, and to serve on the board. And membership also includes a Plaza Vista School Directory (like a school phone book).
We hope your membership will also help you feel more invested and involved in Plaza Vista and the school community, and that it will be a way to get to know other Plaza Vista families and communicate better with school staff.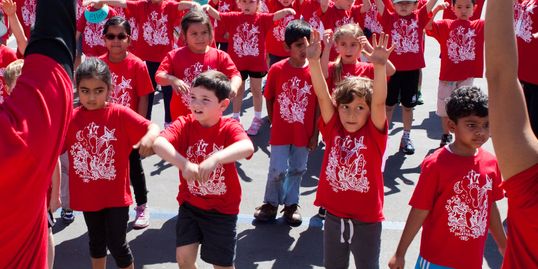 PLAZA VISTA PTA UPCOMING EVENTS
December 3-7 Winter Wonderland BOUTIQUE & GIANT "TOBOGGAN" SLIDE (Three-Lane Hard Slide)
WHEN: Friday, December 7, 2018   4:00pm to 7:00pm
WHERE:  PLAZA VISTA SCHOOL, 670 PASEO WESTPARK, IRVINE 92606
Free Admission!
Drop in any time between 4pm and 7pm.  Bring your family and friends and enjoy festive music and holiday treats. Shop stress-free in our MPR with several local boutique vendors. Many of which are Plaza Vista Parents.
Activities & Food:
4pm – 7pm         Giant Slide, Boutique & Snack Bar
4pm – 7pm         Balloon Artist & DJ
4pm – 7pm         Hot Food Concession Open
5pm – 7pm          Photos with Santa Claus
FREE Photo with Santa!
Unlimited rides on the Giant Slide are $1.
Balloon animals and face painting are $1 each.
Bake Sales, Hot Chocolate, Hot Dogs, Hamburgers, Nachos, Popcorn…
Lots of Family Fun!
December 3-7 Holiday Gift Shop
WHERE: Plaza Vista Library
WHEN: December 3-7, 2018, Monday thru Friday 7:45am-3:30pm daily, and Friday during Winter Wonderland. Students will have the opportunity to shop daily: before school, breaks, lunch, library hours, and after school.
Every Wednesday- Bake sale/Popsicle Sale Susan McCarthy, Bake Sale Committee Chair Cindy Tanezaki, Popsicle Sale Committee Chair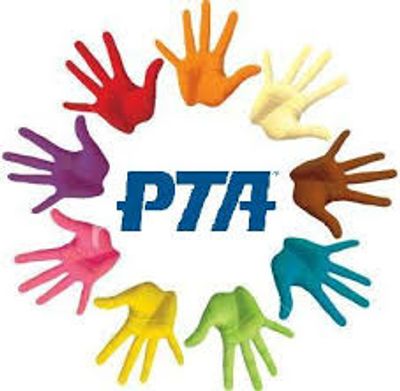 Plaza Vista PTA General Meeting Agenda August 22nd, 2018, 7 PM
Sign up to hear from us and events.