WELCOME TO THE 2023/2024 SCHOOL YEAR
Support every child this Giving Tuesday!
What's New?
POSTPONED UNTIL FURTHER NOTICE – Harvest Family Bingo Night
Due to heavy rain in the forecast and other conditions, the Harvest Family Bingo Night previously scheduled for November 17 has been postponed until the new year. We will share updated plans once they are confirmed!
PTA will be refunding any pre-purchased bingo cards. 
Wednesday, December 6 | 9AM – PTA General Meeting
Come out to hear a State of the School update from Mr. Parker at this month's general PTA meeting.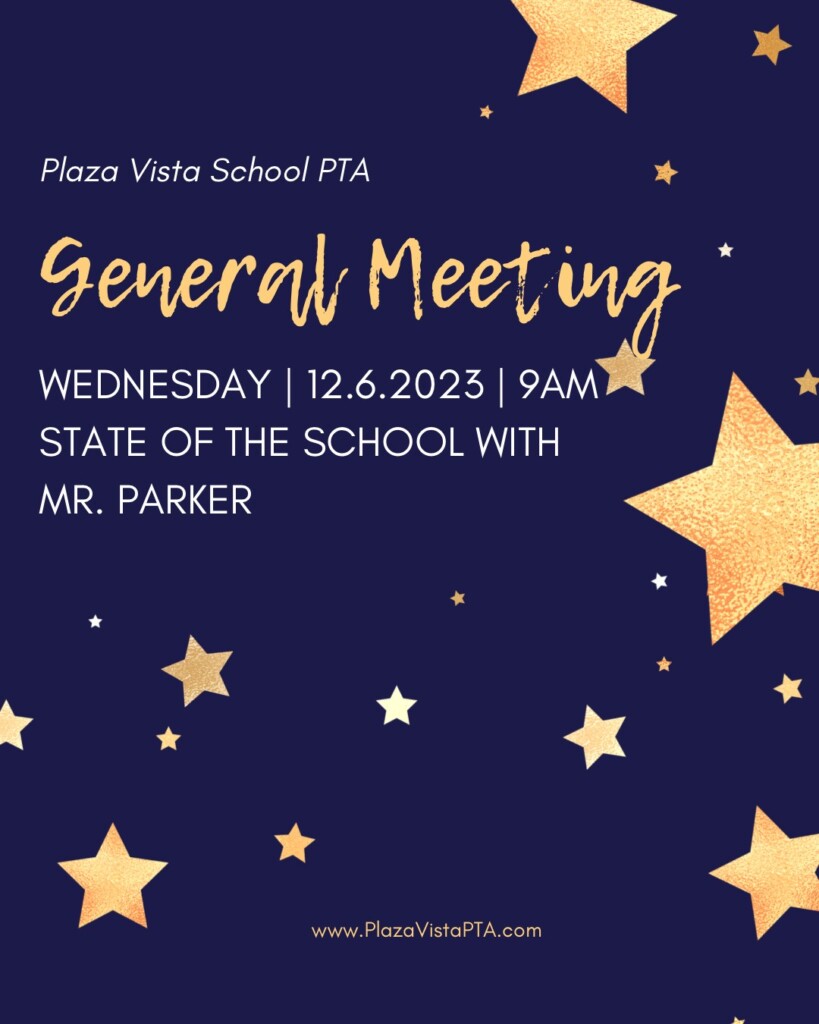 Wednesday, December 6 | 11AM-9PM – Spirit Night at The Stand (Tustin)
Savor American classics redefined at The Stand in the Tustin Ranch Plaza. *This is the Tustin location, not Irvine, at 13205 Jamboree Road, Tustin, CA 92782.*
20% of orders will be donated back to Plaza Vista PTA!! Applies to orders placed online or on the app with coupon code PLAZAVISTAPTA or in-store by showing the event flyer to the cashier. Flyer is HERE.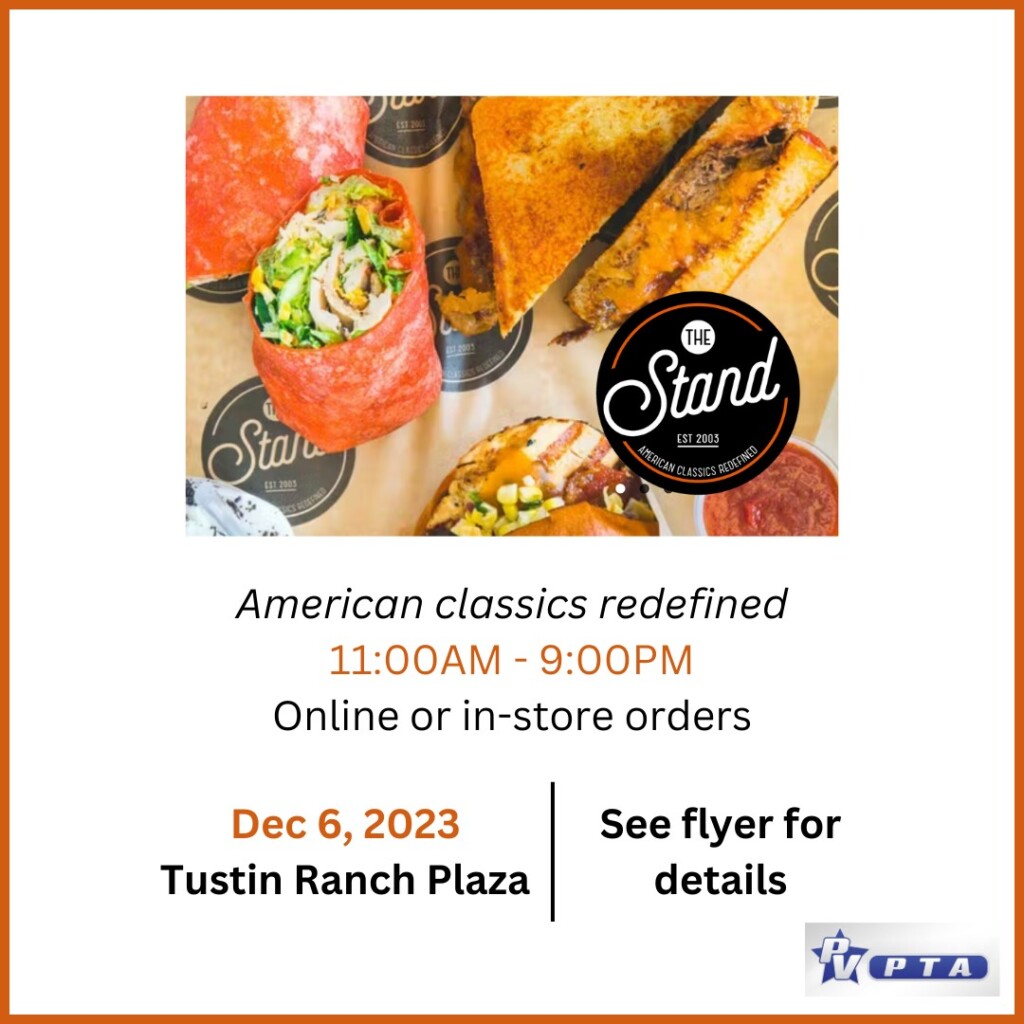 Friday, December 8 | 4PM – International Dessert Fair
Join us for a global celebration of sweets and one of the year's most popular community events. Tour the world from the comforts of the Plaza Vista campus and sample desserts from a variety of countries, including Norway, Brazil, and Pakistan.
We are looking for families to host country booths! If interested, please sign up HERE.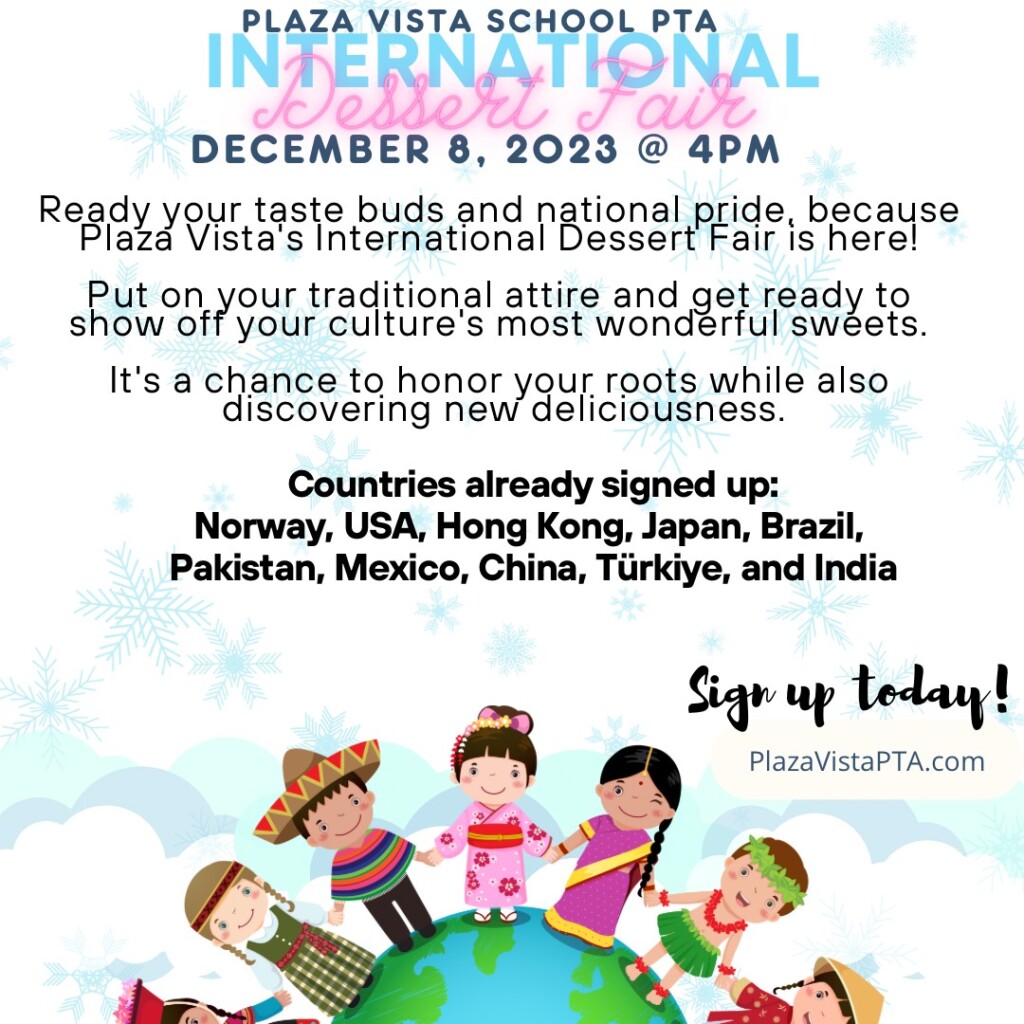 Friday, December 8 | 5PM – PV's Got Talent
Watch the brightest stars of PV shine at PV's Got Talent! The show will be held on campus in the MPR and tickets are $5 each.
Space is limited. Tickets are available at the door and in advance HERE.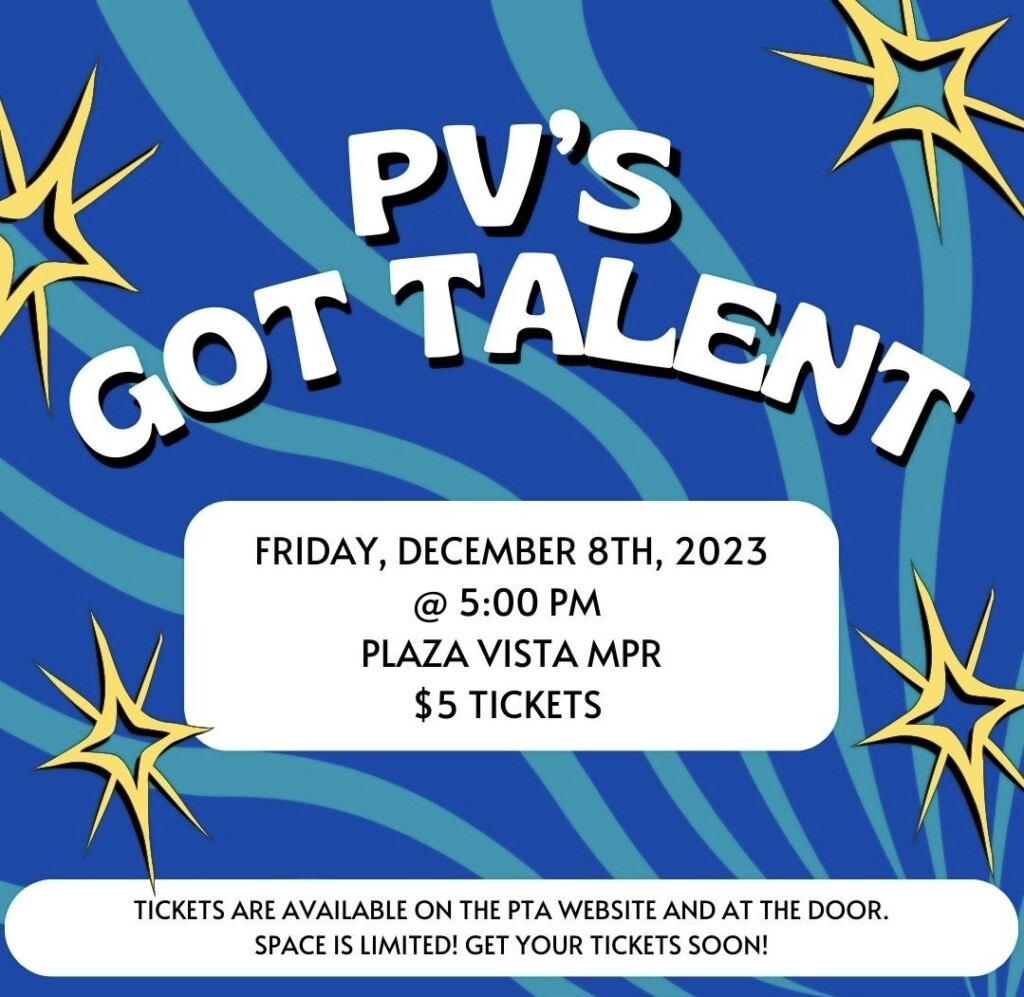 Wednesday, December 13 | 1-2PM – Bake Sale
Donate to the (rescheduled) Bake Sale, then pick up a delicious treat! If you'll be eating multiple sweets, purchase a punch card HERE for ten items plus one free.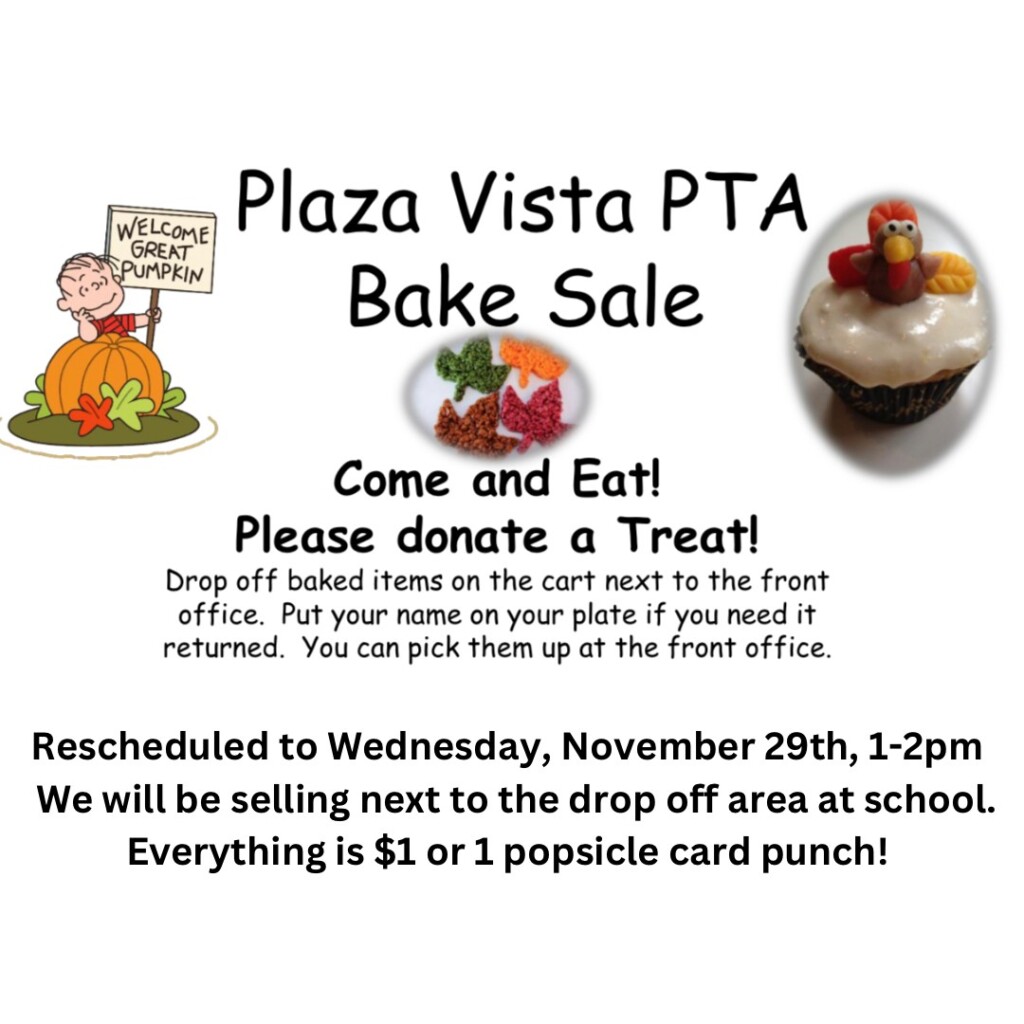 Upcoming Events
December 2023
January 2024